iPads Honor Evan Bard's Passion for Helping Children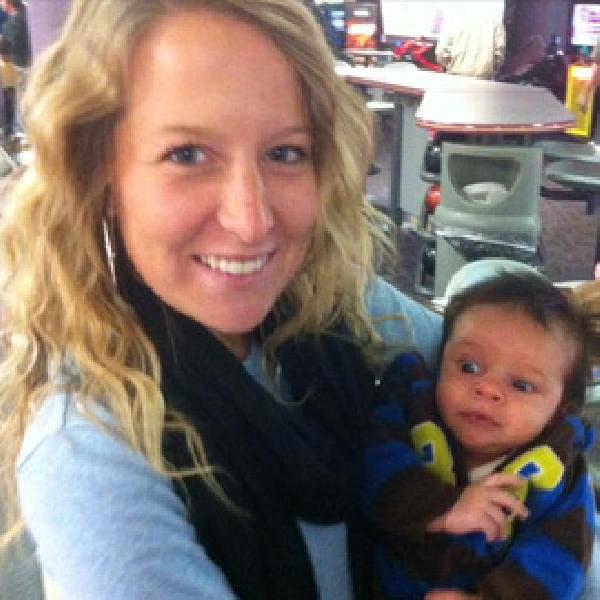 Evan Bard loved helping children. Her dream was a career in which she could help as many children as possible.

Her life was tragically cut short before she could fulfill that aspiration. But Evan's dream still lives on through her family. They recently presented the Agawam Early Childhood Center with two iPads valued at $500 each in Evan's memory. An identical iPad will also be donated to Granger Elementary School teacher Susan Nowell, Evan's third-grade teacher.

These donations are the most recent ones the Bard family -- parents Barbara and Todd, brother Elijah, and sister Leisl -- has made through the EvvGirl Foundation. The foundation was created to honor Evan Bard after she was killed in a car crash near Boston in May 2013.

The mission of the EvvGirl Foundation ("EvvGirl" was Evan's Twitter username) is to "generate smiles and happiness" by continuing many of the things that Evan was in interested in and excited about doing. Her passions included nursing, specifically neonatal intensive care units (NCIUs), pediatrics and maternity, as well as early childhood education and cheerleading.

At the time of her death, Evan was attending Curry College in Milton, Mass., and planning to become a NICU nurse. She had worked at the college's early childhood center -- which was also the beneficiary of several iPads from the foundation -- but the Bards also wanted to do something in Evan's hometown to honor her.

"Since our children loved going to the Agawam Early Childhood Center, we thought it would be a very appropriate donation," said Barbara Bard as she and her son Elijah, a senior at AHS, delivered the iPads to the center last week. She added that some of Evan's teachers are still at the ECC.

Robin Fernandes, the center's director, called the iPads "a wonderful surprise." She said the new iPads -- both pink, Evan's favorite color -- will support the use of technology by children in the center's program and will supplement its curriculum.

"We include apps that may support interactive, turn-taking play, and support language or readiness skills, such as vocabulary building, letter recognition, math skills, etc.," said Fernandes.
"With the newer iPads, which also have cameras, we can get the latest apps. Our students love taking pictures and then developing stories about the pictures. This is a valuable literacy activity which develops oral language and vocabulary," she added.

Evan's love for children
Evan began elementary school at a parochial school in East Longmeadow, but she transferred to Agawam at the start of third grade.

"Mrs. Nowell provided such a smooth transition for Evan -- she was one of her favorite teachers," said Evan's mother. "We couldn't have asked for a more loving, caring, and perfect teacher for our daughter."
The Bards said the iPad donations are a way for them to show their appreciation for these schools and teachers who were "a loving and instrumental influence" in Evan's life. As the oldest of three children and the oldest of her cousins on her mother's side, Evan always loved kids and mothering everyone else, explained Barbara Bard.

"She loved the children she babysat -- and she wanted to continue her love of children by becoming a NICU nurse. We just know Evan would be smiling that amazing smile of hers at the thought of what her foundation is doing."

Almost $50K raised
Since its founding less than two years ago, the EvvGirl Foundation has raised nearly $50,000 through donations, Red Sox bus trips, a golf tournament and numerous individual fundraisers put on by Curry College cheerleaders as well as many local individuals and organizations.

In January 2014, the foundation purchased six webcams for the Davis NICU at Baystate Children's Hospital in Springfield in honor of Evan. According to Todd Bard, the foundation is working to get additional webcams installed at the Davis NICU and at NICUs at other hospitals.

"Evan was born at Baystate, which is one of the reasons why they are the first recipients of the webcams," said Barbara Bard. "We also found out one week after her passing that Evan got an internship job at Baystate in their NICU department."

Also in 2014, the foundation donated iPads to the Perry Lane Summer Camp in Agawam, where Evan worked for many years.

"The camp and instructors were very special to her," said Evan's mother. "Perry Lane donated the proceeds from their penny carnival to the foundation and wore pink tie-dyed shirts in Evan's honor."
The Bards said it "truly is amazing" that the town continues to honor Evan in many ways, from donations and fundraisers to "loving support and open arms." They added that they cannot begin to express their gratitude for this emotional and financial support.

"These iPad donations to the ECC and Mrs. Nowell, are one little way of giving back. You can be sure we will continue to pay it forward in the future," said Barbara Bard.
She said that every pink sunset reminds many people of her daughter. "That's truly heartwarming. Honoring Evan's memory is our mission -- and sustains us during the difficult days we will continue to have."