Babson Women's Soccer To Host Evvgirl Pink Game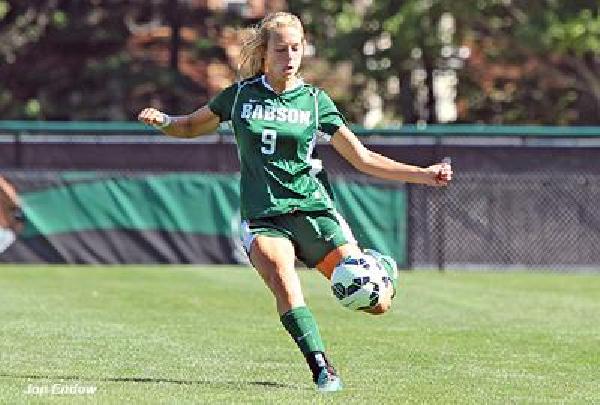 The Babson College women's soccer team will host an Evvgirl Pink Game in honor of Evan Bard, sister of current junior Leisl Bard (Agawam, Mass.), during Saturday's New England Women's and Men's Athletic Conference (NEWMAC) game against Clark University at 1 p.m.



Evan, whose favorite color was pink, lost her life in a drunk driving car crash in May 2013. Evan was a nursing student at Curry College, a cheerleader who was studying to become a Neonatal Intensive Care Unit (NICU) nurse. To honor Evan's memory, the Evvgirl Foundation is funding the purchase of new webcams that is making the experience of being a NICU parent easier for many families.



On January 17, Baystate Children's Hospital hosted a media event announcing the Evvgirl NICU Project. Webcams are to be installed in their 55-bed Davis NICU Department. These cameras allow families of NICU preemies to have the ability to watch their infants throughout the day and night from anywhere around the globe, even from their smartphones.



Babson women's soccer is raising funds toward the purchase of one of those webcams. The camera will be dedicated in Babson women's soccer's name. Donations will be accepted through halftime of Saturday's game at the Evvgirl Foundation table located at the end of the bleachers. Fans are also encouraged to wear pink.



"The Babson women's soccer team is proud to celebrate the life of Evan Bard through the Evvgirl Pink Game," said Babson women's soccer head coach Nellie Pineault. "While it is a tragic story, it is a reaffirmation of how much of an impact Evan had in her community. The Babson women's soccer extended family is coming together to support the Bard's efforts in raising funds and awareness for the Evvgirl Foundation, a wonderful organization that continues Evan's legacy."



The EvvGirl Foundation was formed to generate smiles and happiness by continuing Evan Bard's passions in nursing specifically for NICUs, pediatrics and maternity, as well as in early childhood education and cheerleading.